Toca grupo de chicas, así que vamos a conocer un poco más a fondo a las chicas de Girls Day ^^
Nombre del grupo: Girl's Day /

걸스데이

Numero de miembros: 4 chicas

Numero de ex-miembros: 3 chicas

Debut: 9 de Julio de 2010
Origen: Corea del Sur
Fanclub oficial: Dai5y (데이지) (Pronunciado "Deisi")
Color oficial: Amarillo y rosa (no oficial)
Agencia: DreamTea Entertainment - La misma que Jevice.
Sub Agencia: Wellmade STAR M.
Agencia en Japón: KISS Entertainment - La misma que Secret & Block B
Girl's Day (걸스데이) es un grupo de pop coreano formado actualmente por 4 chicas que debutó en el 2010 bajo DreamTea Entertainment.


Debut
El 7 de julio, el grupo lanzó su primer MV "Gyauttung (갸우뚱; Tilt My Head)", y dos días más tarde su primer mini-álbum "GIRL'S DAY PARTY #1". Sólo dos meses después de su debut, el 12 de septiembre, se anunció a través del Twitter oficial del grupo de que los miembros Ji Sun y Ji In habían dejado el grupo y dos nuevos miembros se agregarían al grupo. Ji Sun quiere estudiar música individualmente, como ella quería. Y Ji In quiere ser actriz por lo que se concentrará en la actuación profesional. Dos días después, el 14 de septiembre, los dos nuevos miembros fueron anunciados, Yura y Hyeri. El 29 de octubre, la nueva formación del grupo lanzó su segundo single digital "Girl's Day Party #2".
En diciembre del 2010, Girl's Day consiguió su primer Programa de televisión se presenta junto con la banda de chicos de
U-Kiss
. El espectáculo, We Are Dating, era un derivado del programa de TV del We Are Married y emparejando a tres miembros de cada grupo (Ji Hae, Min Ah y Yura mas
Soo Hyun
,
Alexander
y
Eli
).




Salida de Ji Haen
El 16 de octubre la agencia lanzó un comunicado anunciando la partida de Jihae del grupo: "Debido a razones personales, Jihae estará ausente del grupo a partir de las promociones al dar con el lanzamiento del álbum. Por el momento, Sojin, Yura, Minah, y Hyeri se promueve como un grupo de cuatro miembros. La razón detrás de Jihae es personal y es algo que se ha deliberado durante mucho tiempo. Parte de esto incluye querer concentrarse en sus estudios (Jihae se especializa en danza en la Universidad de Sungkyunkwan).




2013: Expectation, Female President
El 7 de marzo, los detalles sobre el álbum fueron revelados: el álbum se llama Expectation y fue lanzado el 14 de marzo, coincidiendo con el White Day, celebración surcoreana. Yura es presentada como la miembro principal en sencillo promocional, titulado de igual manera, Expectation.
Girl's Day planearon hacer un comeback el 24 de junio con el primer album 'repackage' de Expectation. El 20 de junio de 2013 fue lanzado un teaser del single 'Female President'. Girl's Day liberaron su primer album repackage 'Female President' el 24 de junio. Con esta canción, consiguieron su primer premio en un concurso de música, concretamente 'Inkigayo' el 7 de julio. El 27 de julio anunciaron que habían acabado las promociones de 'Female President' y continuarían con un single digital llamado 'Please Tell Me' que fue lanzado el 30 del mismo mes.
El 10 de octubre Girl's Day lanzaron la canción 'Let's Go' escrita y compuesta por Sojin para los jóvenes adultos para obtener valor y no preocuparse de su futuro (ya que los exámenes finales estaban cerca).
El 20 de diciembre, la compañía de Girl's Day, DreamTea anunció que sacarían su tercer mini-album el 3 de enero de 2014. Sobre el concepto dijeron que En comparación con sus anteriores canciones 'Expectation' y 'Female President' será un concepto más maduro...Todos los miembros ya son adultos así que el rango de las canciones y los bailes ha aumentado así que podrán mostrar sus encantos femeninos. El 27 de diciembre se mostró la foto teaser en la que se revelaba que el mini-album se llamaba Everyday III, y la canción principal sería Something producida por Duble Sidekick. La foto teaser fue revelada mediante el facebook oficial de Girl's Day y el teaser vídeo el 30 de diciembre.




2014-Presente: Something
Se fueron revelando los teasers de cada chica individualmente. El 2 de enero Sojin se creó un Instagram
http://instagram.com/ssozi_sojin
El 3 de enero se reveló el vídeo de Something
http://www.youtube.com/watch?v=akPDKYwIoVk
y ese mismo día empezaron con las actuaciones. El 4 de enero llegó al millón de visitas (convirtiéndose en el vídeo más visto de Girl's Day).
La canción Something ganó un total de seis veces en los programas semanales coreanos, convirtiéndose en la canción más premiada de Girl's Day.
El 16 de enero el canal official de YouTube de Girl's Day reveló la versión de baile de la canción Something.
El 30 de enero se reveló que las promociones para Something durarían hasta el 16 de febrero y que están planeando sacar un nuevo mini-album en mayo.
KBS reveló que para el día 12 de abril, Girl's Day junto a 2PM, SISTAR, SHINee, CNBLUE y otros artistas más, estarán presentes en Los Angeles, Estados Unidos para un concierto abierto
(LA Kpop Festival)
de 3 horas. Dicho evento tomará lugar en Los Angeles Memorial Coliseum que albergará alrededor de 100,000 expectantes.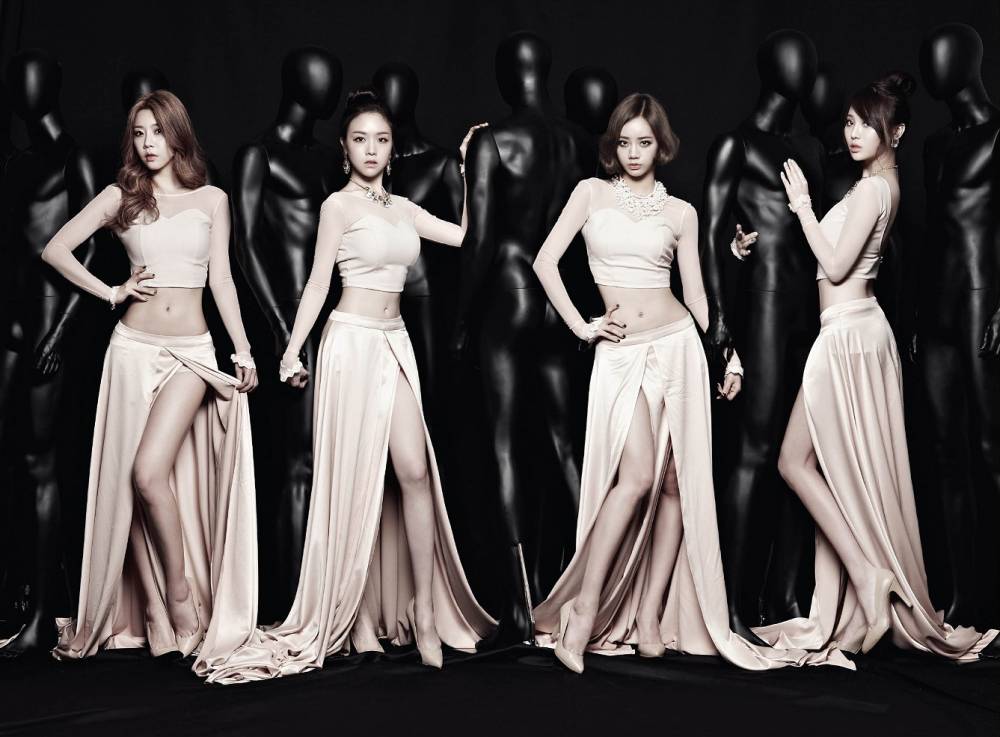 Nombre artístico: 소진 / So Jin.
Nombre real: 박소진 / Park So Jin.
Profesión: Cantante y Bailarina.
Apodo: Sexy Leader (Sexy Líder).
Fecha de Nacimiento: 21-Mayo-1986
Estatura: 167cm.
Peso: 47kg.
Tipo de sangre: AB.
Signo: Tauro.
Familia: Padres y hermano menor.
Fandom: Lover Flower
Grupo K-Pop: Girl's Day
Educación:

Primaria Ahyun'Girls Seobu' Chicas Medio
Escuela Kyungduk High School
​Universidad Yeongnam (Major: Ingeniería del sonido)

Especialidad:

Pintura abstracta

Tipo ideal:T.O.P de BIGBANG.
Familia: Padres y hermano menor.
Hobbies: Limpiar, buscar alguna buena canción, escribir letras, buscar vídeos en Youtube, comprar, comer snacks y tocar el piano.
Personalidad: Tiene una personalidad alegre, suele expresar de forma muy clara cuando está triste o enfadada, y es muy fuerte ya que suele soportarlo todo.
Modelo a seguir: Um Jung Hwa
Lema: "Cuando quieres algo, todo el universo conspira para ayudarte a conseguirlo". - (El Alquimista)
A pesar de ser la mayor del grupo, suele actuar de manera 'cute'. Aún así actua como la líder cuando lo requiere.
Tenia problemas a la hora de hacer la parte del baile de "Nothing Lasts Forever" en el que se abren de piernas, pero fue mejorando.
Su cintura es de tan sólo de 20 1/2 pulgadas (aproximadamente 52cm).
Es la segunda mas alta del grupo.
Le gusta comer.
Tiene grandes habilidades para el rap.
Ganó un premio en un concurso de matemáticas durante sus días de secundaria.
Antes de su debut trabajo como agente de servicio al cliente de Internet.
Realizo varios covers: "Umbrella" de Rihanna en su predebut (Ver Aqui)."8282" de Davichi (Ver Aqui)."I Didn't Weep Tears" de Lim Jeon Hee."Bye Bye Bye" de Hwayobi (Ver Aqui)."Beautiful" de Christina Aguilera (Ver Aqui) y "Lonely" de 2NE1(Ver Aqui)
Es cercana a JongHyun de CNBLUE, ya que fueron al mismo instituto de música (FNC Academy).
Imito a Kim YoonAh (miembro de la banda de rock "Jaurim"), interpretando la canción "Hey, Hey, Hey", en Star King (Ver Aqui)
SoJin y MinAh realizaron un tributo al cantante Kim Kwang Suk interpretando la cancion "A Reason Called Love"(Ver Aqui)
Participo en el álbum tributo a DEUX, junto al rapero Zizo (concursante de "Show me the money 2″). Interpretando la cancion "In The Summer" (Ver Aqui)
Cuando estaba en la universidad se había convertido en miembro de una banda, la cual duro poco tiempo, pero le trajo mucha diversión en ese entonces.
Cuando estudiaba ingeniería algunos de sus compañeros le prestaban mucha atención, pero otros la trataban como a una más.
Escribio la canción "Girl's Day World", la cual, es la intro de su primer álbum "Expectation".
Detesta que los hombres traten de parecer muy varoniles.
Cantó junto a JongHyun de CNBLUE la canción "Lucky" de "Jason Mraz"(Ver Aqui)
Sojin confesó que le había gustado un chico durante tres años y que cada vez que tomaba, le mandaba mensajes o lo llamaba, pero él no la aceptaba. Luego de que debuto, él la llamo y le dijo que lamentaba no haberla aceptado.
Nombre artístico: 유라 / Yura.
Nombre:

김아영

/ Kim Ah Young.
Posición: Cantante, Rapera, Bailarina, Actriz.
Fecha de nacimiento:06-Noviembre-1992
Lugar de nacimiento: Ulsan, Corea del Sur.
Estatura: 168cm.
Peso: 49kg.
Tipo de sangre: O.
Familia: Padre y madre
Signo: Escorpio.
Fandom: Marbling
DRAMAS
Grupo: Girl's Day
Educación: Escuela de Arte Superior de Ulsan (Danza Mayor)
Personalidad: Alegre,vivaz y positiva.
Aficiones: Pintura, danza y escuchar música.
Color Favorito: Rosado o fresa lechoso
Habilidad: Equilibrio en el cuerpo.
Tipo ideal: Atento, Con mucho sentido del humor Axel Rose .
Lema: "Esto tambien pasará"
Comida Favorita: Carne
Ingreso al grupo el 14 de septiembre del 2010 junto a Hyeri tras la salida de Ji Sun y Ji In del grupo.
Es la más alta en el grupo.
Tiene un seguro para sus piernas, el valor de un $500.000.000 ($449 mil dólares).
Odia tener algún grano en la cara en los días importantes.
Puede aguantar más de 3 minutos sin pestañear.
Era una Ulzzang.
Su música favorita son las melodías lentas de piano.
Participó en el programa "We are Dating" como novia de SooHyun de U-KISS.
No le gusta que llueva, la pone triste.
Es hija única.
Es fan de G-Dragon .
Tiene muy buenas habilidades para el dibujo.
Yura comento que originalmente en el MV de Female President, no se mostraba todo su cuerpo en la escena del auto, y se avergonzo mucho cuando vió el MV.
En una visita de las chica a Weekly Idol , Yura comenzo a reirse y como no vio la pared choco contra ella.
Yura esta estudiando la carrera Radio Fusion en el Entretenimiento.
Tiene de mascota un gato (Kohya) pero como su mamá sufre de asma tiene que afeitarle el pelaje.
Originalmente Yura era la vocalista del grupo pero despues de twinkle twinkle comenzo a rapear y ahora le gusta mas rapear que cantar.
A veces inconsientemente habla un dialecto (Ulsan) y nadie entiende lo que dice.
Fue la miembro principal en las promociones de Expectation.
Obtuvo su licencia de conducir el día 15/11/13
Fue MC en MTV The Show Junto a Jong Hyun de CNBLUE y Hyeri
Min Ah
Nombre: 민아/ Min Ah
Nombre real: 방민아 / Bang Min Ah
Fecha de nacimiento: 13-Mayo-1993 (20 Años)
Tipo de sangre: O
Estatura: 165 cm
Peso: 47 kg
Grupo Kpop: Girl's Day
Educación: Jinsun Girl's High School
Aficiones: ver películas, las expresiones faciales, bailar y escuchar música
Especialidad: canto, piano, bailar, actuar lindo, hacerse pasar por Lena Park
Hye Ri
Nombre artístico: 혜리 / Hye Ri
Nombre real: 이혜리 / Lee Hye Ri
Profesión: Cantante, MC, Modelo, Bailarina y Actriz
Apodo: Big Laugh Hyeri (Gran risa Hyeri)
Fecha de nacimiento: 09-Junio-1994 (19 Años)
Estatura: 167cm
Peso: 47kg
Tipo de sangre: AB
Signo zodiacal: Géminis
Fandom: Hera
Grupo K-pop: Girl's Day
Posición: Vocalista, Bailarina principal y Maknae
Educación:

Mansun Guardería
Sam Ri Primaria
Garak Escuela Media
GongYeon Secundaria Femenina
School of Performing Arts Seoul

Aficiones: Ver películas y leer libros
Habilidades: Maratón y escribir
Familia: Padres y hermana menor
Modelo a seguir: Um Jung Hwa
Lema: 'No empieces algo que después vayas a dejar'.
Estaba en la compañía de danza Wawa, compañía muy famosa por realizar muchos covers de K-Grupos.
Ingresó al grupo el 14 de septiembre del 2010 junto a Yura tras la salida de Ji Sun y Ji In en el grupo.
Según ella, tiene un poco de mala suerte, porque siempre tiene problemas de piel en los días más importantes.
Asistía a la misma escuela que Suzy de Miss A, Ricky de Teen Top, Zelo de B.A.P, Eunkyo de 5Dolls, Sullide f(x), Naeun, Namjoo y Yookyung de A Pink, Youngmin, Kwangmin y Minwoo de Boyfriend, Sehun y Kaide EXO, Da Hee y Mi So de GLAM y Lee Hi.
Min Ah reveló que a ella le gusta D.O

de

EXO

y que es su tipo ideal. Las miembros de

Girl's Day

le pidieron al MC los números telefónicos de

EXO

y Minah pidió el numero de

D.O

. Hyeri también afirmó que le gusta

D.O por sus ojos, siendo también su tipo ideal. Min Ah

bromeó diciendo: "Entonces somos rivales".

Puede gritar muy fuerte.
Ha confirmado mantener una relación sentimental con el cantante Tony An (16 años mayor que ella), del legendario grupo K-pop H.O.T.
Se ha confirmado que ella y Tony An han terminado definitivamente su relación sentimental el 7 de noviembre después de especulaciones de tiempos pasados.
Fue MC junto a Yura y Jonghyun de CNBLUE para MTV The Show.
En un episodio de Weekly Idol, llevó en su espalda a los MC del programa, ya que es considerada una chica muy fuerte.
MÚSICA
Vamos a ir repasando todos los éxitos de estas chicas que desde que debutaron en el año 2010 y aunque no tuvieron mucho éxito en su inicial andadura, luego todo se ha llenado de éxito para ellas cambiando el concepto por uno más sexy y haciendo otro estilo de canciones. ¡Vamos a ello! :)
TILT MY HEAD (Canción debut)
HOW ABOUT ME
NOTHING LAST FOREVER
TWINKLE TWINKLE
IF YOU GIVE YOUR HEART FOR ME
HUG ME ONCE
DON'T FLIRT
OH MY GOD
DON'T FORGET ME
WHITE DAY
EXPECTATION
FEMALE PRESIDENT
SOMETHING
La canción con la que ganaron más éxito fue "Twinkle Twinkle", llegando al Top Ten del GAON del año 2011.
Su canción debut fue "Tilt My Head", con la que recibieron bastantes críticas negativas debido a la calidad de sus lives, y según Min Ah mucha gente aseguraba que el grupo no tendría futuro. Pero al lanzar "Nothing Lasts Forever", consigueron silenciar esas críticas, ganándose el sobrenombre deReversal Idols (반전돌).
Girl's Day debuto un dia antes que Teen Top
Con la partida de Jihae del grupo, Yura paso a ser la rapera principal y Hyeri la bailarina líder.
La canción "Don't Forget Me" apareció en el puesto número 15 del American Billboard, un chart estadounidense especializado en varios estilos musicales.
El álbum "Expectation" consiguó ser el 8º disco más vendido de una girlband en la primera mitad del año 2013, quedando por encima de grupos como Secret, Hello Venus o Rainbow, entre otros.
Varios idols han admitido ser fan del grupo: Leeteuk de Super Junior

en Hello Baby afirmó que era uno de sus grupos femeninos preferidos,

Ryeowook en el programa de radio Sukira dijo que Donghae era fan de ellas, y Jonghyun de SHINee se declaró fanboy del grupo en el programa Shimshimtapa, sobretodo deYura. Automáticamente ella le agradeció su apoyo y le aseguró que le enviaría una copia de su álbum firmado. D.O de EXO en un programa de radio admitio que le gustaba Gilrs Day por su concepto sexy.
El grupo es cercano con U-KISS, Rainbow, Dal Shabet y Ailee.
En un programa de radio, hicieron una cover de la canción "8282" de Davichi.
Consiguieron mantener un excelente ránking con "Expectation" y "Female President" en muchos charts digitales desde el mismo momento de su lanzamiento.
Obtuvieron con "Expectation" su primera nominacion a un n° 1 y quedando en 3er lugar, compitiendo con Davichi e Infinite, y superando a B.A.P, Lee Hi y SHINee, entre otros.
Ganaron su primer mutizen el día 7 de julio de 2013 en el Inkigayo con "Female President" venciendo aSISTAR con "Give It To Me" y a Lee Seung Chul con "My Love".
El grupo es fan de Song Joong Ki.
El 7 de mayo, las chicas hicieron su aparición para la campaña de violencia escolar final celebrada en Rodeo Street, Bundang. El grupo deleitó a sus fans con una nueva ronda de abrazos gratis, compartiendo el amor y la lucha contra los crímenes de odio.
El grupo es embajador honorario del "Plan Corea", un programa de patrocinio para el desarrollo de los niños el cual funciona como una organización que recauda dinero de hogares ricos para los niños en desarrollo.
Realizaron un remake de la canción "In The Summer" con Verbal Jint en los Mnet Choice Awards.(Ver Aqui)
Min Ah tuvo participación en una de las canciones de VIXX llamada "You're Mine".
El 15 de octubre Girl's Day lanzó "Let´s Go!", una canción compuesta por So Jin y en colaboración con la campaña Passionate Youth del grupo Samsung, la cual tiene como objetivo comunicar con los estudiantes universitarios, para traer consuelo y ánimo a la juventud. Las ganancias de la canción fueron donadas por completo.
El día 2 de diciembre un representante de DreamT Entertainment reveló: "DreamT, la compañía detrás de Girl's Day, se ha convertido en filial de Wellmade Star M. El personal actual se mantendrá intacto y formará equipo con el personal de la compañía central". El representante explicó además: "Incluso tras la fusión, Girl's Day y Jevice continuarán estando con DreamT. Como las dos compañías se afilian la una con la otra, Lee Jongsuk, AA (Double A) y Oh Yeonseo estarán naturalmente bajo el mismo techo que Girl's Day".
Realizaron una presentación especial junto a VIXX, interpretando la canción "Now" de Trouble Maker(Ver Aqui)
"Expectation" estuvo en el puesto 16 de las "Top 50 Canciones de K-Pop de 2013". (Ranking realizado por Allkpop.)
Hicieron una colaboración junto con A Pink para el SBS Gayo Daejun, interpretando las canciones "Expectation" y "NoNoNo" (Ver Aqui)
La canción "Female President" se posiciona en el número 3 de "Los 10 Vídeos más sexys del kpop en 2013" (lista realizada por Billboard)
La canción "Something" obtuvo el primer lugar en "Show Champion" de MBC el 8 de enero, en "Music Core" de MBC el 11 de enero y el 12 de enero en "Inkigayo" de SBS.
Hicieron una promesa durante el showcase del lanzamiento del mini album "Something" el 3 de enero, si ganaban el número uno en un programa musical, ofrecerían una deliciosa comida para los fans. Ya que su objetivo fue cumplido el día 22, en el Patio 9 en Nonhyeon-dong, la chicas realizaron un fan meeting en donde comieron con más de 300 fans disfrutando del tiempo juntos. Ademas fueron por las mesas dando las gracias a los fans, haciendo fotos y participando en conversaciones.
El 18 de Enero "Something" se pocisiona en el número 40 en los "WORLD'S TOP 40 BEST SINGLES OF THE WEEK" de los "World Music Awards".
Ren de NU'EST, Min Hyuk de BTOB, HongBin de VIXX y SeungJin de A-JAX bailaron "Something" bajo el nombre de Boy's Day para el programa número 400 del Music Core.(Ver Aqui)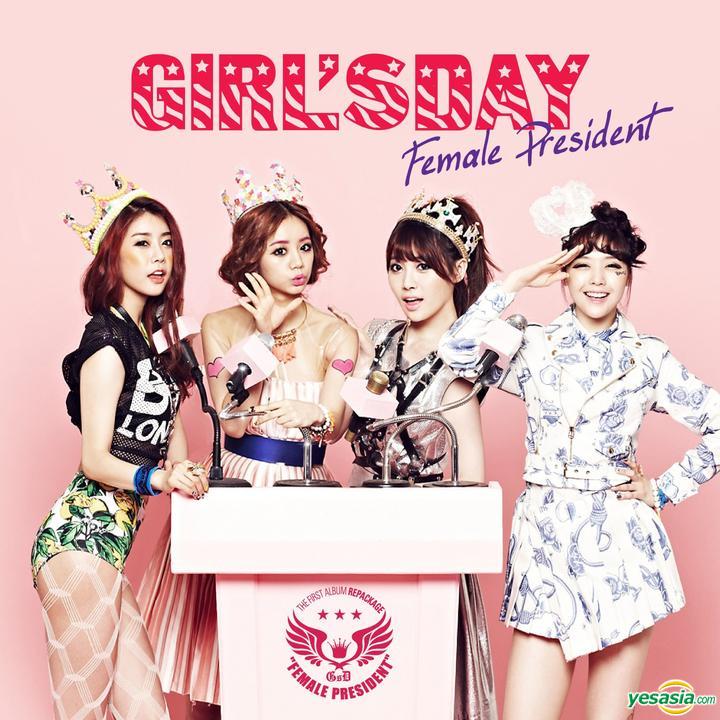 Girl's Day nunca ha sido un grupo que me guste demasiado siendo sincera, en sus comienzos ni me di cuenta de que estaban en el panorama musical, pero sí que es verdad que con los años y su cambio de estilo me han ido gustando cada vez más, desde luego su evolución es innegable, y desde luego es un grupo que tiene muy buenas voces, sobre todo la de Min Ah. Aun así es un grupo del que me gustan canciones puntuales, no ellas en general.
Y ahora contadme vosotros como siempre ¿Os gusta Girl's day? Contadme vuestra miembro preferida la canción que más os gusta la que menos, todo lo que queráis contar, y yo me despido hasta la próxima entrada ^^